Center for Irish Music Staff
Executive Artistic Director
Norah is a dedicated music educator with over 10 years of experience in arts administration and management. She has a masters in Irish traditional music performance from the University of Limerick in Ireland and a bachelor of music degree with a major in music education and Early Music Performance from McGill University. Norah is also an award-winning singer and Irish flute-player with an active performing career as a soloist and with the Two Tap Trio.  From 2006-2013, she toured internationally as lead vocalist and of UK/Ireland-based band, The Outside Track.
Norah has given guest lectures and workshops at University College Cork, the University of Limerick, the Folk Steps Conference in Lunenburg, Nova Scotia and Augusta Heritage Center in West Virginia.  Her performances have been featured live on MPR's Heartland Radio, CBC's Canada Live, BBC Radio 3, BBC Radio Scotland and Radio nan Gaidheal. Norah's recordings have been broadcast on the CBC, BBC, RTÉ Radio na Gaeltachta (Ireland) and on folk shows across Canada and the United States.
Mattie comes to the CIM with experience as an entrepreneur and owner of her sewing pattern business Ernest Threads, and through coursework in accounting from UCLA Extension and Normandale Community College. Mattie is also an instructor at the Center for Irish Music and a long-standing member of the Irish music and dance community. She fell in love with Irish music when she started playing harp at the age of 12 after having started as a violinist as a young child. Originally a student at the CIM, she is now a regular musician at local sessions on the concertina and fiddle.  On fiddle, Mattie has studied under great players such as Jode Dowling, Bill Hinckley, and Connie O'Connell. Familiar with both classical and Irish fiddle/violin technique, Mattie enjoys teaching students of all ages and abilities. She is an avid composer of both Irish and classical chamber music, holds a BA in Music Composition and is a very talented seamstress and costume artist.
Events and Communications Coordinator
Since graduating from Macalester College in 2009, Aja has provided communications and fundraising leadership for several Twin Cities nonprofits. Aja has been a part of the CIM community for many years as a volunteer and student of whistle, song, fiddle and guitar. She also works part-time as a fantasy and science fiction writer.
On staff at CIM, Aja writes the newsletter, coordinates events and volunteers, manages the website and social media, does graphic design, photographs CIM events, and makes many other things happen.
Registration Coordinator & Administrative Associate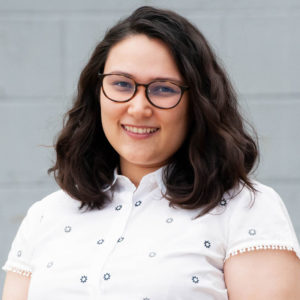 Born and raised in Bangkok, Thailand, Lily Gaetgaeow has always had an interest in traditional and folk music. She completed her undergraduate honors thesis on klezmer clarinet music at Knox College in 2015 and continued to pursue her interests in music and history at the University of Iowa, where she earned an MA in Musicology in 2018. In addition to her studies, Lily worked as the Events and Room Scheduling Assistant for the University of Iowa School of Music. Drawn to Minnesota's unique and robust support for the arts, Lily moved to Minneapolis in the fall of 2019. She is excited to be a part of the Center for Irish Music community.
Dave is a physician at the University of Minnesota and a flute student at the Center for Irish Music.
Pat is an attorney and uilleann piper from St. Paul, Minnesota. He also serves on the boards of the Irish Music and Dance Association and the Great Northern Irish Pipers Club.
Nicole is a financial planner as well as an uilleann pipe student and member of the Uisce Gorm ensemble at the Center for Irish Music. She previously served on boards for Sertoma and the Goosetown Roller Girls.
Jan is an enthusiastic supporter and promoter of Irish music through her work with the Irish Music and Dance Association, the Center for Irish Music, and the Irish Fair's Cultural Committee. She is a retired communications professional, living in St. Paul with husband Mike.
Mike was the President of the Center for Irish Music board from 2007-2013 and previously served on the board of the Irish Fair of Minnesota. Mike is President of Minneapolis-based Controls & Meters, Inc.
Mike is a retired actuary, a guitar student, and a member of an adult ensemble at the Center for Irish Music. Mike served as the president of the CIM board from 2014-2019.
Greg lives in Elk River, plays guitar, sings and is part of an ensemble with his two children, both of whom study at the Center For Irish Music. Greg manages wholesale electricity sales and contracts for Great River Energy, holds a MBA degree and is a former Navy officer.
Dave brings to CIM 23 years of experience as executive director of The Bakken Museum as well as leadership experience on numerous nonprofit boards. He has a Ph.D. in the history of science and in his retirement consults on the history of medical technology. He plays Irish and Quebecois fiddle with his wife Suzanne in the duo Bundle & Go, and has been studying voice and Irish song at CIM.
Jo Ann Vano is a media consultant committed to supporting community organizations. She previously served as president of the board at KFAI radio and is a founding board member and president of the board of the African Development Center MN. She also serves on the board of the Celtic Junction Arts Center and is co-chair of CIM's 2018 Harvest Home and Minnesota Irish Music Weekend. Jo Ann is a dedicated CIM student of the Irish button accordion.